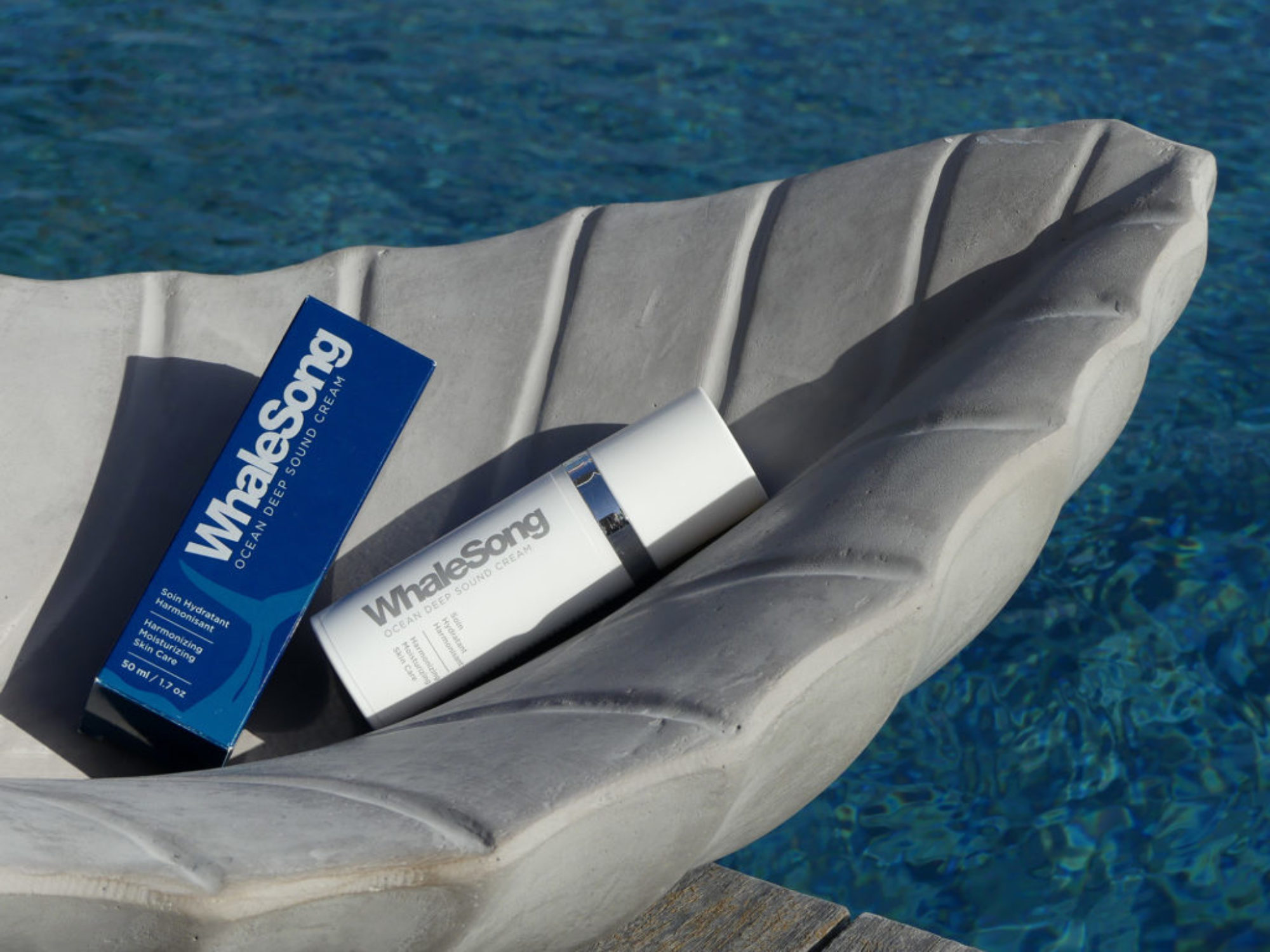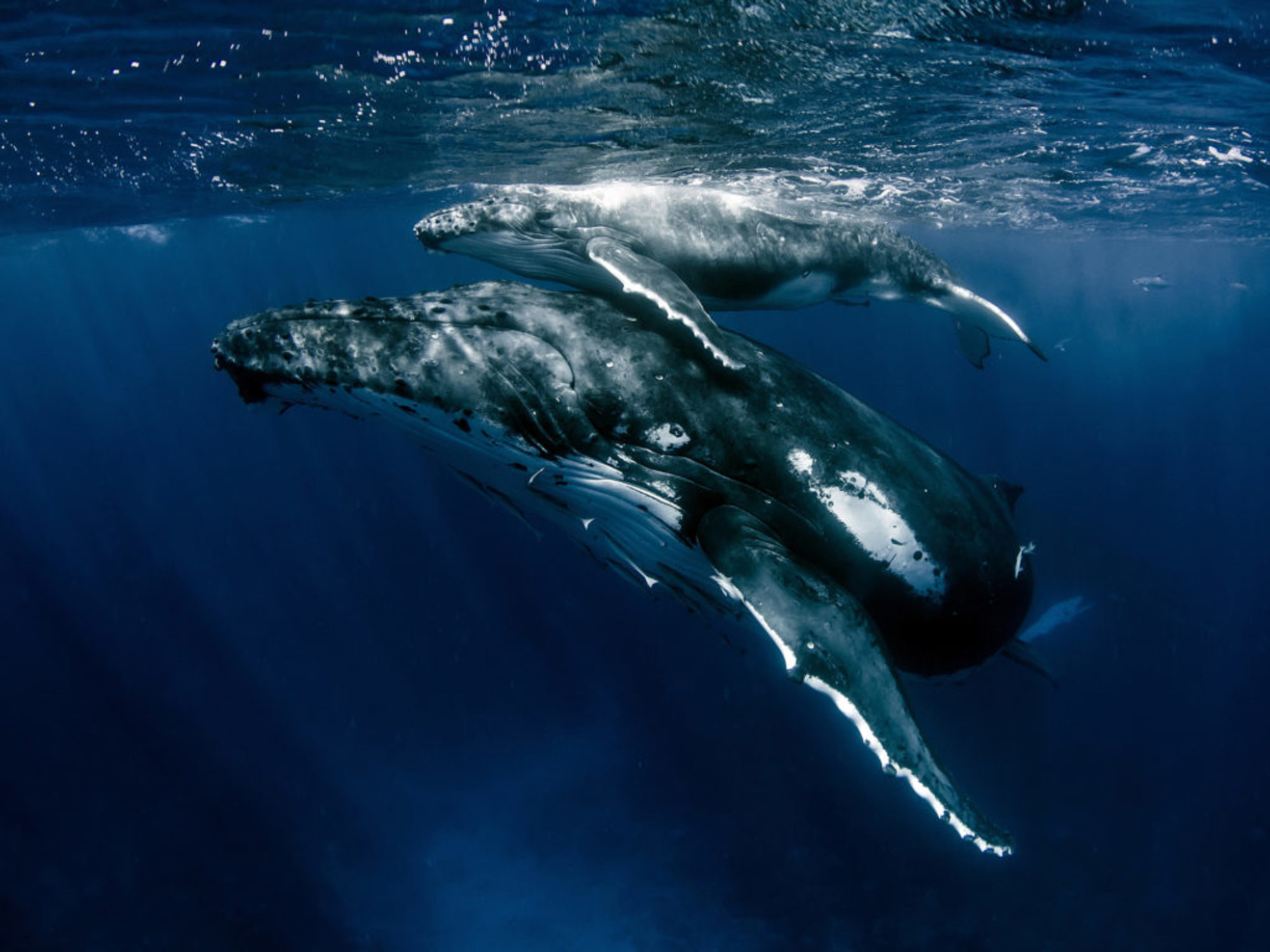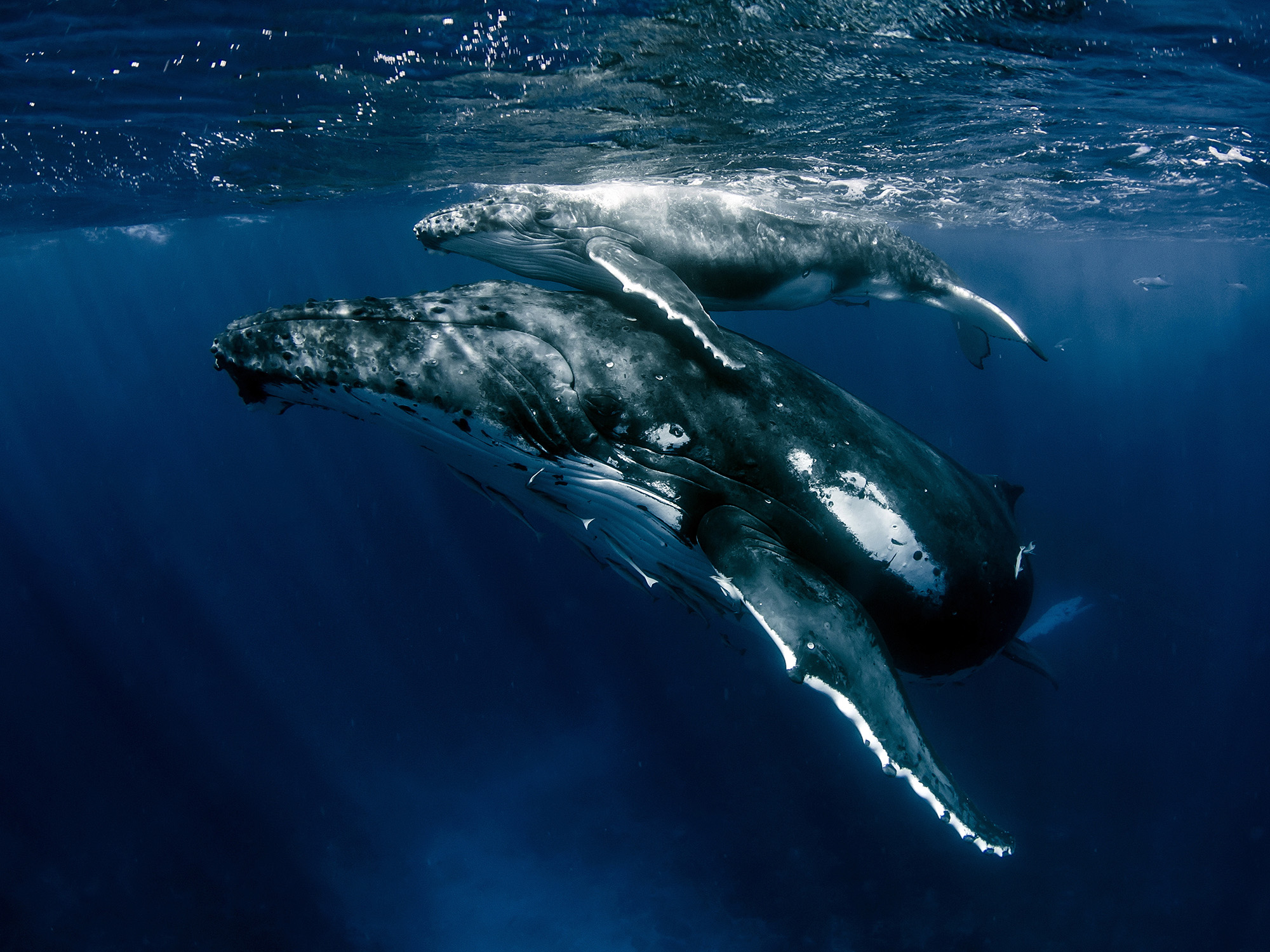 MELODIE D'UN SOIN UNIQUE
Whales have been singing in the ocean for millions of years. They form healing circles in which they emit magnificent melodies, a fusion of art and science.
For the first time in the world, a pro-age cosmetic product is infused with the whales' care song.
WhaleSong cream diffuses an organic active ingredient in your skin based on brown seaweed from Brittany boosted by the whales' song.
This cream provides intense hydration, cellular vitality and anti-pollution protection thanks to its revolutionary pro-aging complex that enhances the beauty of your skin.
Release WhaleSong under your skin.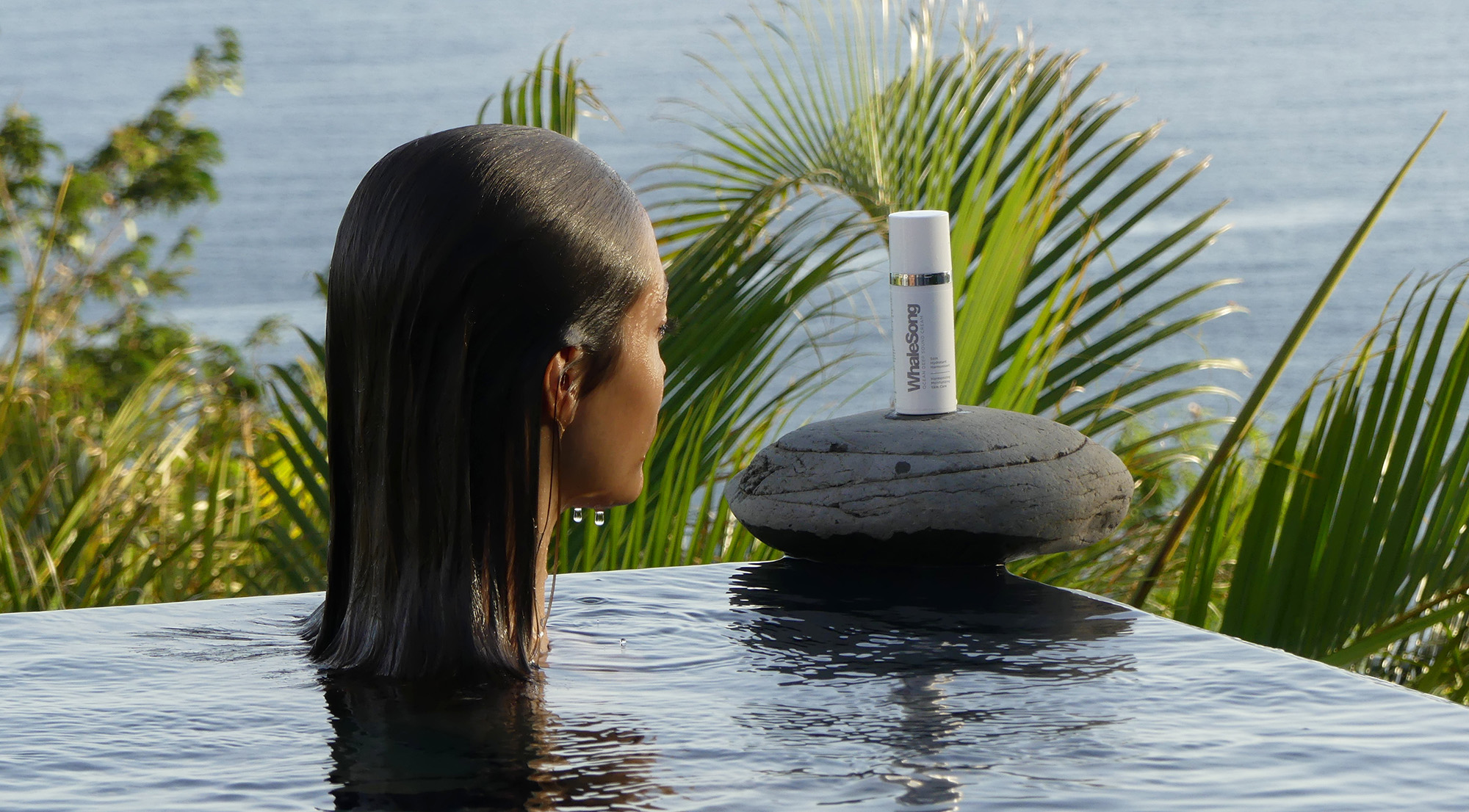 THE BENEFITS
The revolutionary WhaleSong process consists in infusing whale songs within brown seaweed, Alaria esculenta, their vibratory sounds boost the anti-radicular properties of this Breton seaweed.
Spectacular results have been observed on the communication of skin cells, an effective solution to fight against skin aging, both in terms of protection, restructuring and revitalisation.

WhaleSong


Deeply protects and moisturizes the skin. 
Improves the elasticity of the epidermis, smoothes and firms the face and neck. 
Provides anti-pollution and anti-free radical protection.
SCIENCE


Marine bio-acoustician Pierre Lavagne de Castellan, discovered that humpback whales use their songs in healing circle rituals.
We infuse these songs in brown seaweed from Brittany, which we use in the composition of our WhaleSong moisturizer.
The "WhaleSong" ritual provides intense hydration, radiant vitality and pollution protection with our revolutionary pro-aging complex that enhances the beauty of your skin.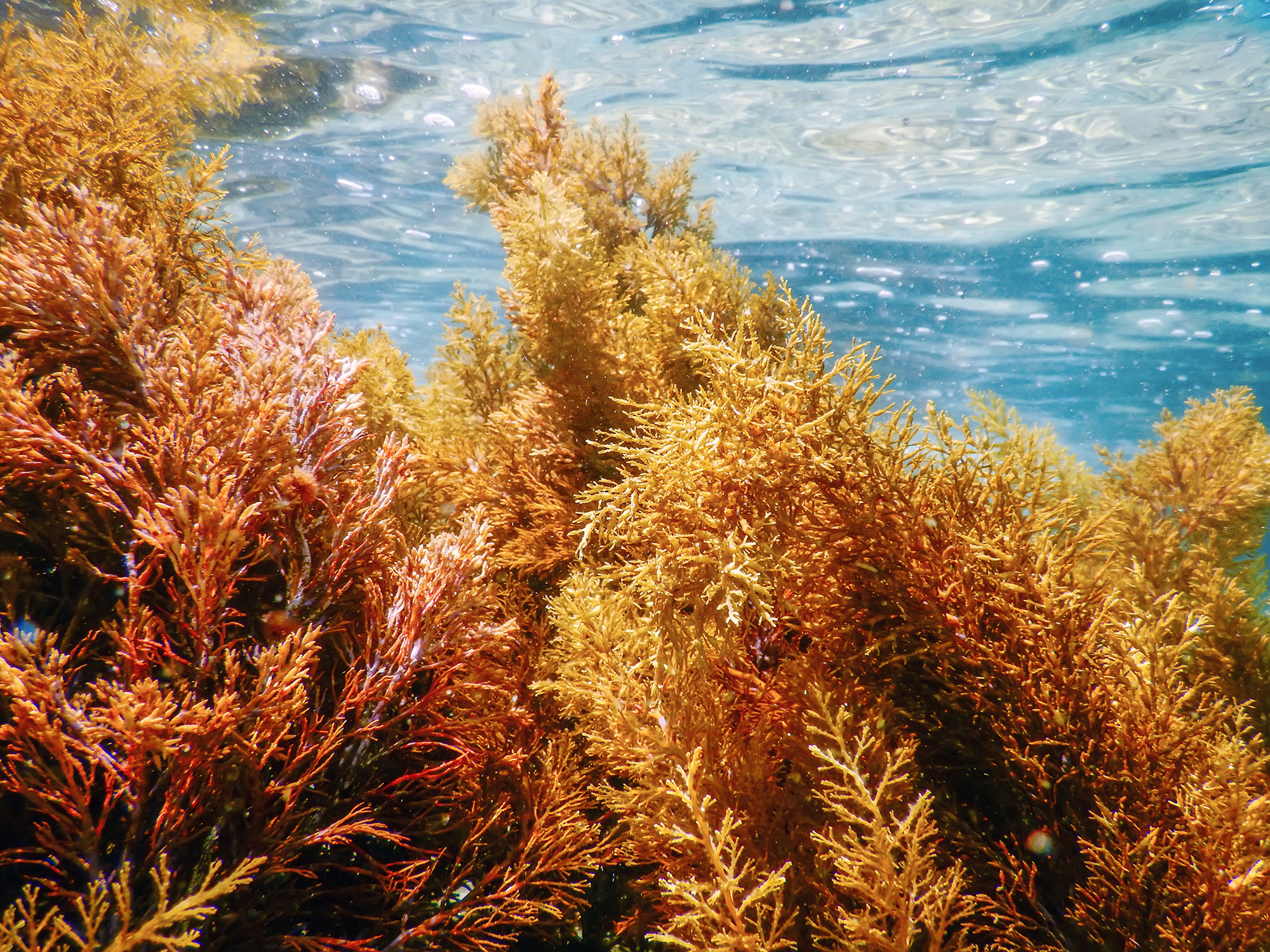 RITUAL


WhaleSong offers a new sensory dimension by incorporating for the first time a sound in a treatment, composed of Breton seaweed, Alaria Esculenta.
Daily use transforms the appearance of the skin. The grain is refined, collagen and hyaluronic acid stimulated by the combined action of a gentle massage and regular application.
Apply morning and evening to clean, dry skin. Massage with circular strokes on the face, neck and décolleté. A small dose of cream is enough to ensure maximum and long-lasting hydration.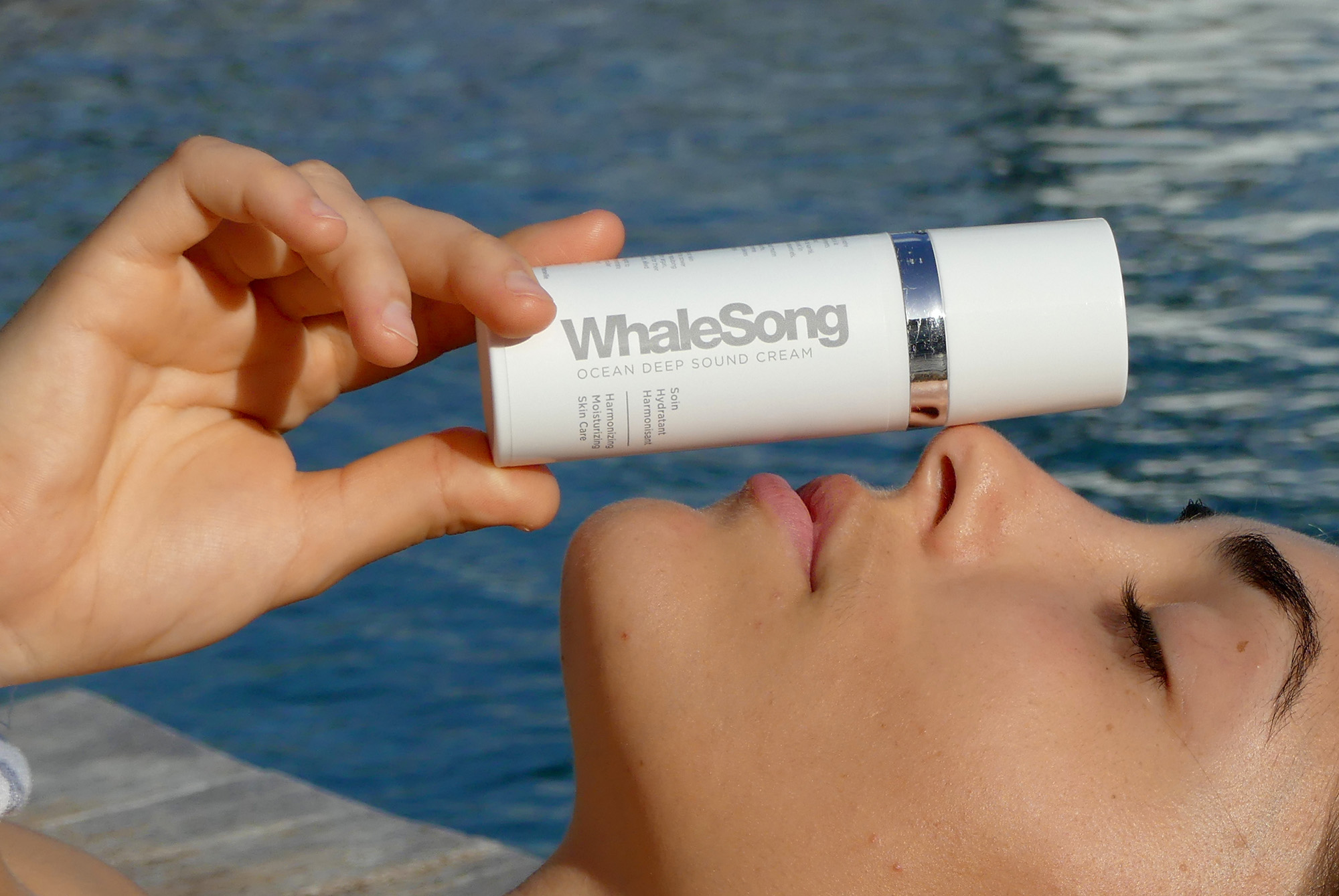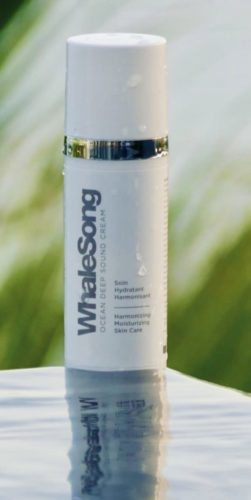 Alaria Esculenta (Algue brune de Bretagne) associée à l'acide Hyaluronique. Ingrédients issus de l'agriculture biologique 99% du total est d'origine naturelle.

50 ml / 1.7 oz
Frais d'envoi inclus