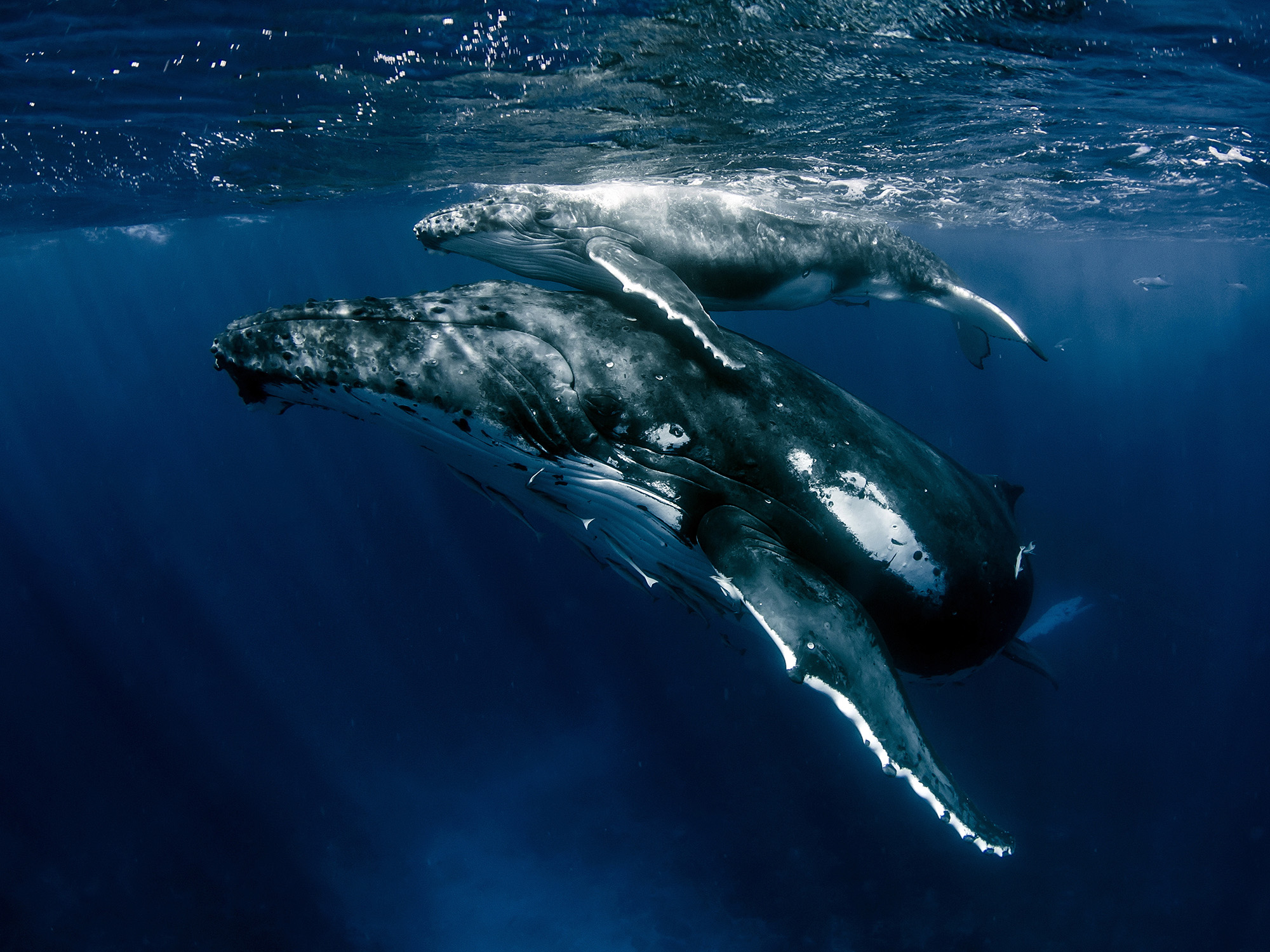 MELODIE D'UN SOIN UNIQUE
Whales have been singing in the ocean for millions of years. They form healing circles in which they emit magnificent melodies, a fusion of art and science.
For the first time in the world, a pro-age cosmetic product is infused with the whales' care song.
WhaleSong cream diffuses an organic active ingredient in your skin based on brown seaweed from Brittany boosted by the whales' song.
This cream provides intense hydration, cellular vitality and anti-pollution protection thanks to its revolutionary pro-aging complex that enhances the beauty of your skin.
Release WhaleSong under your skin.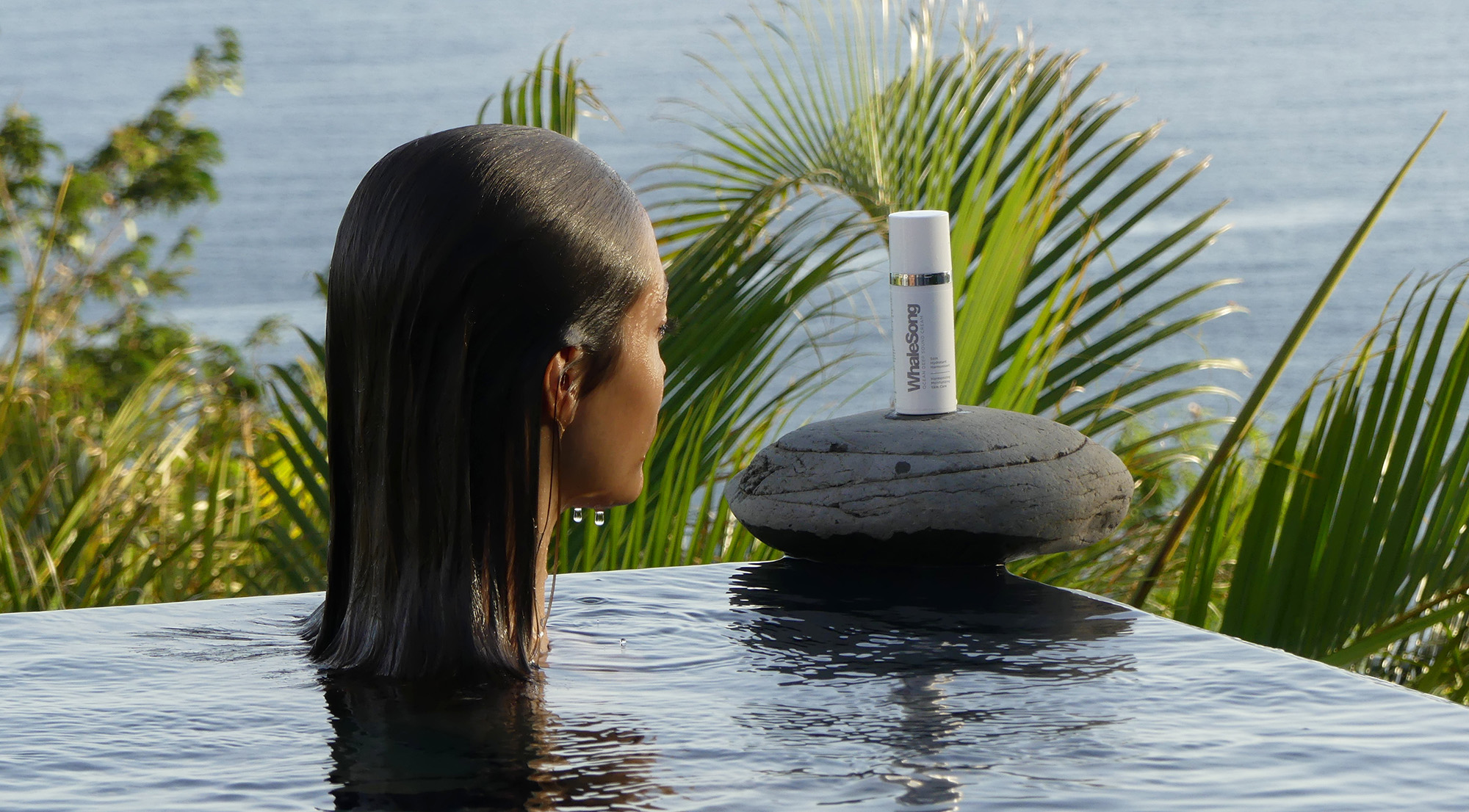 THE BENEFITS
The revolutionary WhaleSong process consists in infusing whale songs within brown seaweed, Alaria esculenta, their vibratory sounds boost the anti-radicular properties of this Breton seaweed.
Spectacular results have been observed on the communication of skin cells, an effective solution to fight against skin aging, both in terms of protection, restructuring and revitalisation.

WhaleSong


Deeply protects and moisturizes the skin. 
Improves the elasticity of the epidermis, smoothes and firms the face and neck. 
Provides anti-pollution and anti-free radical protection.
SCIENCE


Marine bio-acoustician Pierre Lavagne de Castellan, discovered that humpback whales use their songs in healing circle rituals.
We infuse these songs in brown seaweed from Brittany, which we use in the composition of our WhaleSong moisturizer.
The "WhaleSong" ritual provides intense hydration, radiant vitality and pollution protection with our revolutionary pro-aging complex that enhances the beauty of your skin.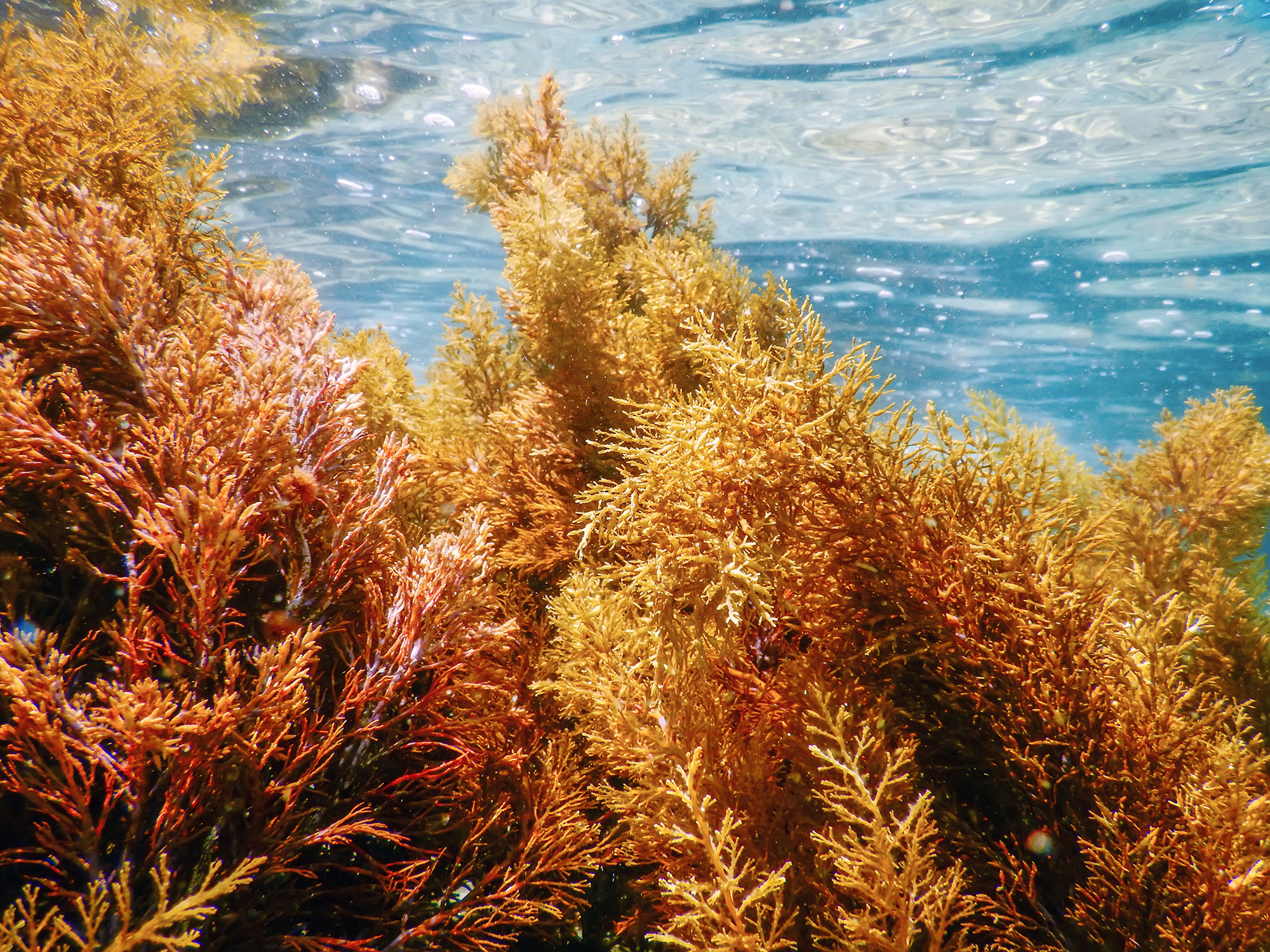 RITUAL


WhaleSong offers a new sensory dimension by incorporating for the first time a sound in a treatment, composed of Breton seaweed, Alaria Esculenta.
Daily use transforms the appearance of the skin. The grain is refined, collagen and hyaluronic acid stimulated by the combined action of a gentle massage and regular application.
Apply morning and evening to clean, dry skin. Massage with circular strokes on the face, neck and décolleté. A small dose of cream is enough to ensure maximum and long-lasting hydration.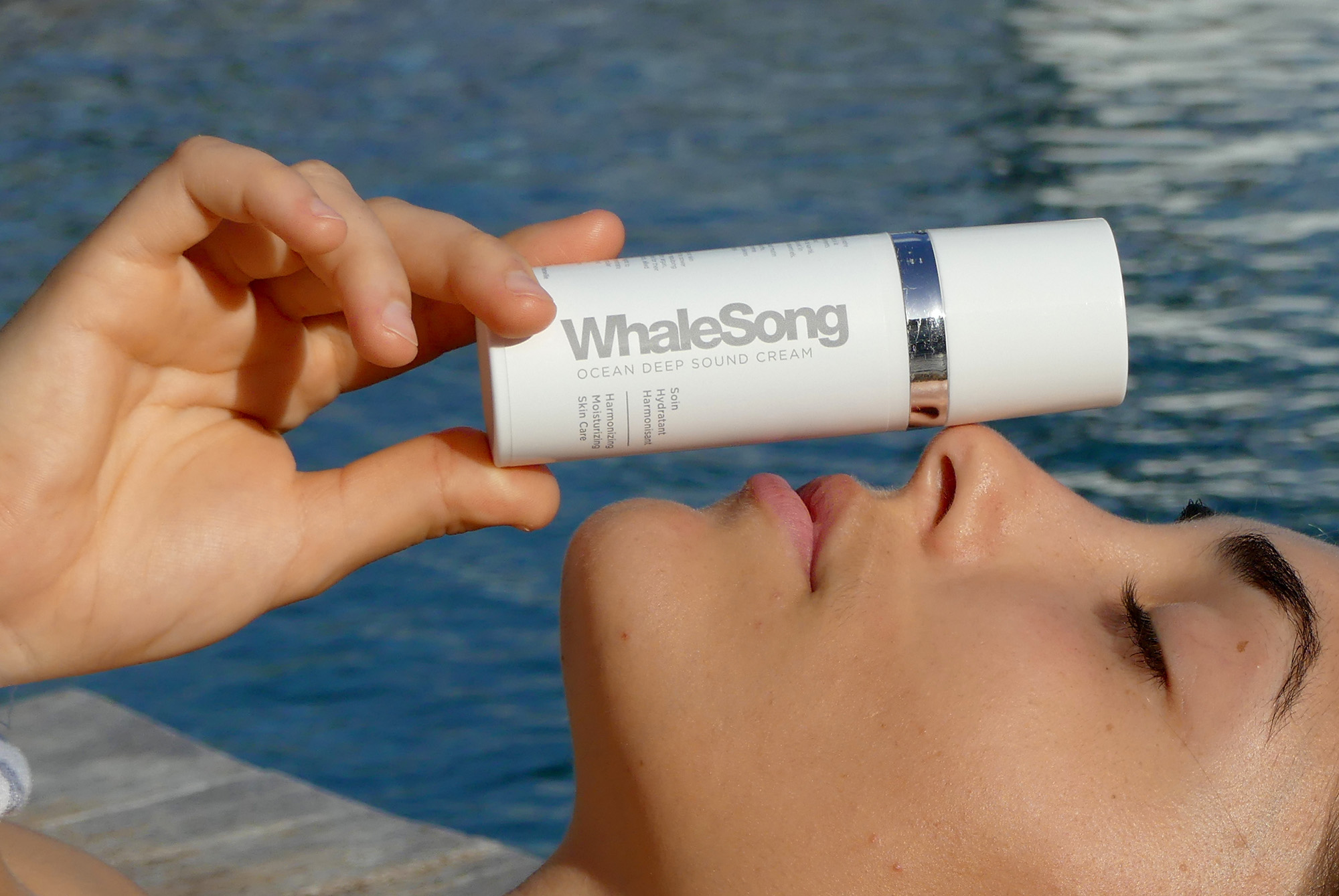 BOTTLE
WhaleSong: an ecological and responsible turning point
The recycling of our pump bottle is an important issue for our brand. We have met the standards of the Slow cosmetics thanks to its higher recycling rate.
In concrete terms, it fulfills 3 key functions:
Conservation : The use of a pump bottle prevents the introduction of bacteria into the cream, protects the product from humidity, a source of bacteria proliferation, because it is hermetically sealed. The biggest source of contamination of a potted cream is your finger. The formulation thus protected makes it possible not to use preservatives.
Optimize the weight and size of cosmetic packaging: Reducing the weight of each package also limits the environmental impact of its transport and distribution. Our pump bottle shipped 1000 km away saves 19g of CO2 (carbon dioxide equivalent) compared to a glass jar.
Sorting of cosmetic packaging: Our fully recyclable pump bottle is placed in the sorting bin. This initiative contributes to the sustainable development program that is part of our vision of environmental responsibility.
Nous sommes entrain de cueillir les chants des baleines pour la nouvelle production… Rendez vous ce printemps !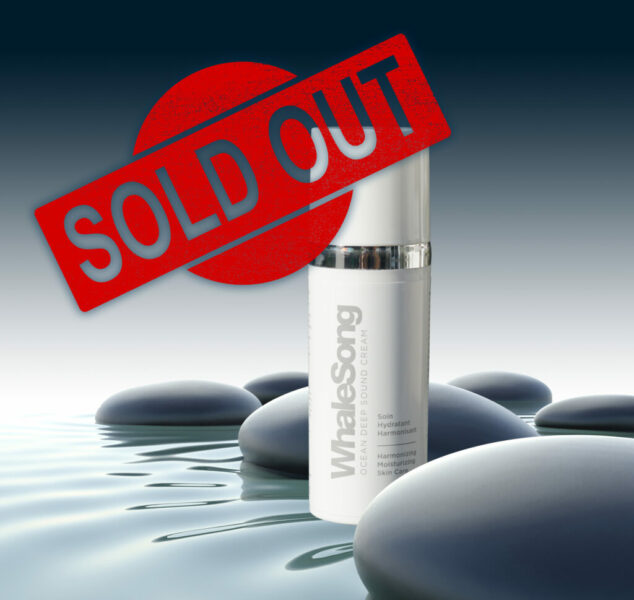 Alaria Esculenta (Algue brune de Bretagne) associée à l'acide Hyaluronique.
Ingrédients issus de l'agriculture biologique 99% du total est d'origine naturelle.

50 ml / 1.7 oz
Livraison offerte
Showing the single result